COMING SOON
Cuvee CCT Tunable Dimmer and Driver offer the complete 2 channel solution for Human Centric Lighting (HCI) applications. This complete solution ensure best compatibility and reduce development time and aimed for fastest Time-To-Market.
The SDW-AOD Series 2 Channel Dimmer offers user friendly, intuitive rotary dial user interface to control both brightness & CCT controls, and only occupied a single junction box slot. In addition, provides 2 operating modes and 8 settings, which allows maximized flexibility for users in daily uses.
The DMR-AOD Series 2 Channel LED driver offers universal input voltages (120-277V), CCT Tunable with 2x 0/1 – 10V dimming control and superior performance for small to medium size lighting fixtures, such as downlights, tracklights/spotlights and wall sconces where form factor, precise light control, quality of light, and high reliability are critical factors.

---
SDW-AOD Series: CCT Tunable Dual Channel Dimmer
Input: 100-277V (50-60Hz)
Output: 5A (max.)
Dimming: 0/1-10V (2 Channel)
User Modes:

Brightness control
CCT control

Operating Modes:

CCT Tunable Mode
Dim-To-Warm Mode

Customize Setting:

Min and Max Brightness settings
Min and Max CCT settings
Min and Max Brightness Dim-To-Warm settings
On/Off Fade-in/Fade-Out Duration
Product Brief (04/2021, Rev 3)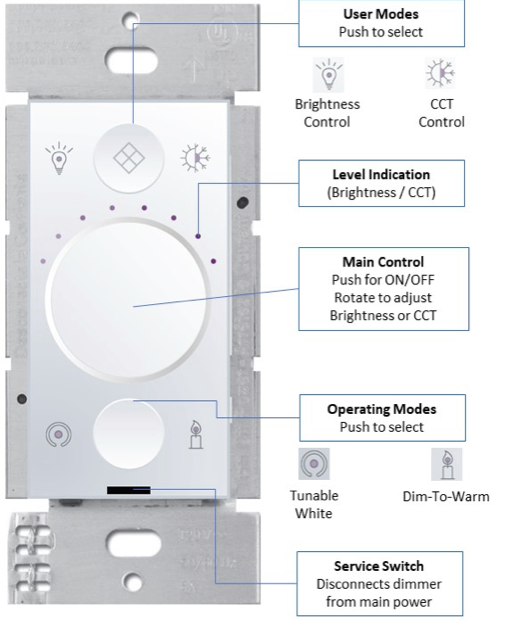 DMR-AOD Series: CCT Tunable Dual Channel LED Driver
Power: 42W
Input: 100-277V (50-60Hz)
Output: 150-1,050mA (12-40V)
Dimming: 0/1-10V (2 Channel)
Product Brief (09/2021, Rev 18)
Programming Tool User Guild (01/2022, Rev 3)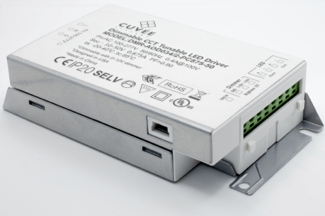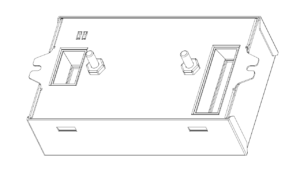 ---
---
Contact Us For Free Configuration Software